A research team at Ajou University School of Medicine has found that the cold wave during the winter season increases the number of hospitalizations and death among diabetes patients.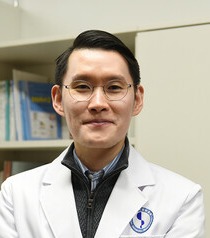 The team, led by Professor Kim Kyoung-nam of the Department of Preventive Medicine and Public Health, analyzed the hospitalization and death data among diabetes patients that occurred during the three weeks following the onset of a cold wave. They used two kinds of data — insurance claim data from the National Health Insurance Service and deaths from Statistics Korea.
Professor Kim's team used a Quasi-Poisson regressions model for time-series data analysis to estimate the association between hospitalizations and deaths due to cold and diabetes by region across the country, and then calculated a national estimate through meta-analysis.
The team defined a cold wave as cases where the average temperature was below the bottom 5 percent for more than two days for five months from November 2021 to March 2022 by region.
As a result, hospitalization and death increased by 1.45 and 2.02 times, respectively, over the three weeks after the cold wave occurred, compared to the non-cold wave period, among diabetes patients. 
The team also confirmed that the stronger the cold wave and the longer the duration, the higher the hospitalization and mortality rate among diabetes patients.
Although further studies are required, the research team stressed that it believes that diabetic patients are more vulnerable to cold because peripheral vasoconstriction is not sufficient when exposed to cold, and their ability to regulate body temperature is reduced.
"While there is a lot of social interest in heat waves due to climate change, we estimate that the health impact from cold waves or low temperatures is greater in mid-latitude regions including Seoul, Shanghai, and New York," Professor Kim said. "Considering that the number of elderly and diabetics who are particularly sensitive to cold or low temperatures is increasing worldwide, continuous attention and preparation for cold or low weathers are necessary."
The team hopes that this study will help diabetic patients cope with cold waves or low temperatures that will become more frequent and stronger in the future due to climate change and help shape efficient public health policies, Kim added.
The research, titled "Associations between cold spells and hospital admission and mortality due to diabetes: A nationwide multi-region time-series study in Korea," was published in Science of The Total Environment in September.